This manual will help you use Conveyal to edit land-use and transportation scenarios, and evaluate them in terms of accessibility.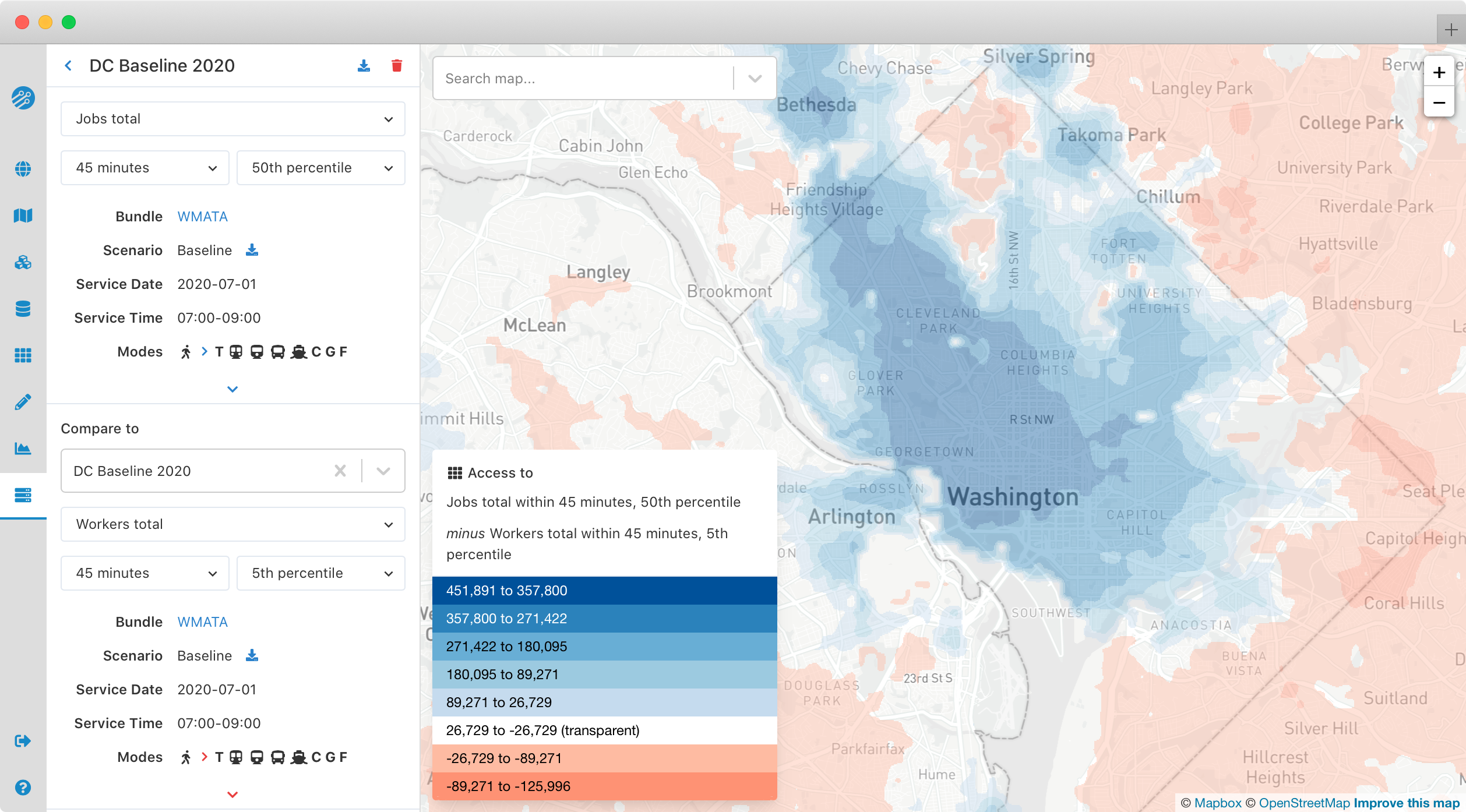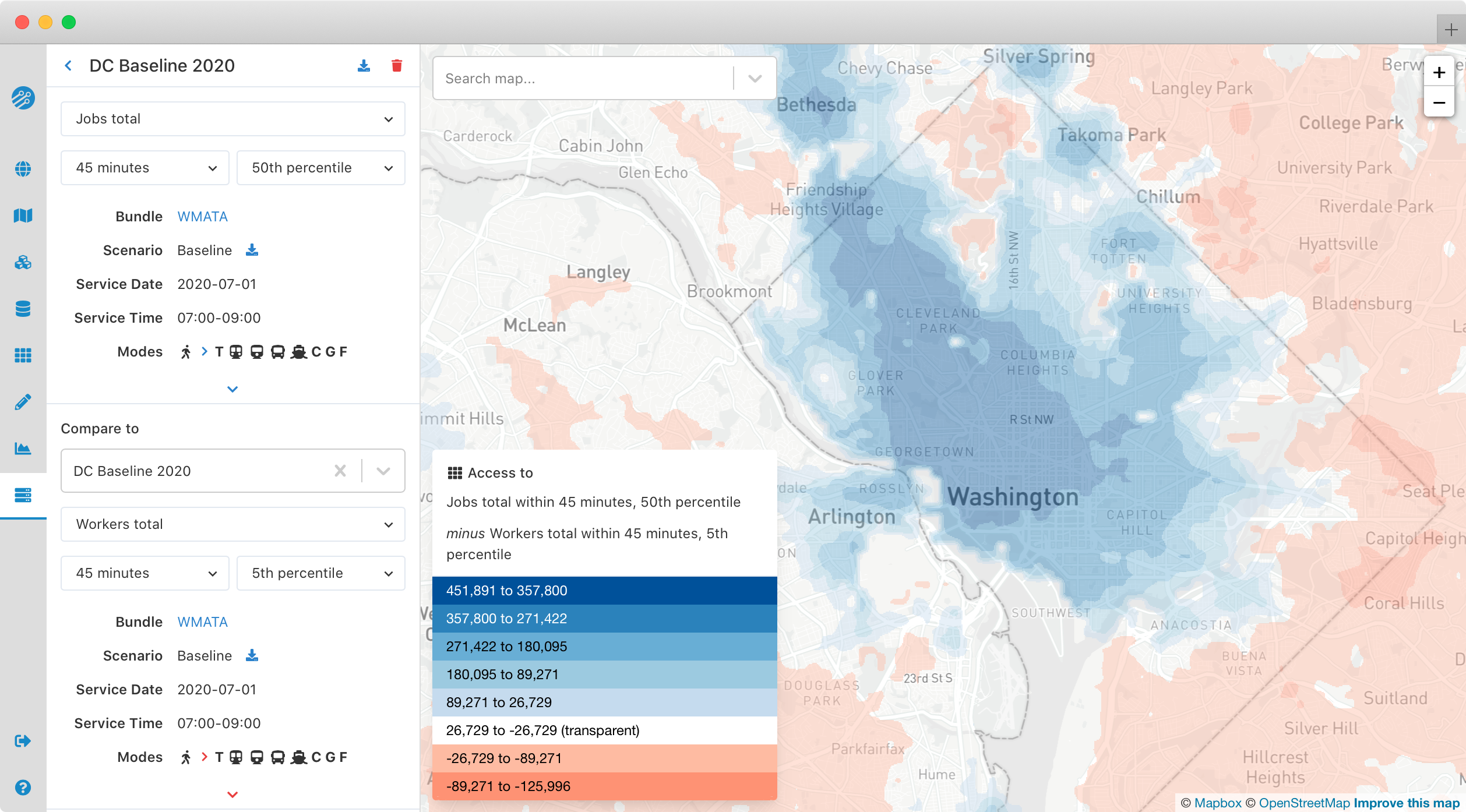 Log in at https://analysis.conveyal.com with a modern browser (Chrome, Edge, Firefox) using the instructions sent via e-mail, then select a region and project to use.
Once you have selected a project, you can edit and analyze scenarios. Most users will already have a project prepared when they first log in and can skip the Network Setup steps. If you don't see a region or a project, you'll first need to prepare a baseline network or get in touch with your support team.